Background
Brazil is regarded as a popular transit point for cocaine trafficking from neighbouring cocaine-producing countries such as Bolivia, Colombia and Peru. As such, cocaine seizures are frequently reported on commercial passenger flights from Brazil, as well as at airports in Brazil during outward screening. While the vast majority of countries around the world have implemented strict border restrictions in response to the ongoing COVID-19 pandemic, the Brazilian government's response has been more lenient, although travellers from Brazil have been limited by restrictions imposed by other countries. The impacts of the COVID-19 pandemic on global aviation have resulted in significantly reduced opportunities for 'traditional' means of trafficking by air transport, which mainly occurs via passengers. However, as restrictions have been gradually eased in recent months, aided by the dissemination of vaccines worldwide, we have witnessed an increase in drug seizures on flights from Brazil.
Osprey Flight Solutions has been monitoring drug seizures – from both passengers and cargo – at airports in Brazil and from flights originating in Brazilian airports and has identified popular trafficking routes to destinations in Africa and Europe.
Drug Trafficking in Brazil
As can be seen in the Osprey:Explore graph below, since 1 January 2021, criminal activity, largely drug trafficking, has gradually risen at airports in Brazil.

In recent months, Brazil's Federal Police (PF) have made several drug seizures and arrests of suspected traffickers attempting to smuggle narcotics on passenger flights to destinations in Africa – including to Ethiopia, Mozambique and South Africa – mainly at Sao Paulo-Guarulhos International Airport (SBGR/GRU) and Rio's Galeão International Airport (SBGL/GIG). Of note, many seizures are from passengers due to board Ethiopian Airlines flights to Addis Ababa (HAAB/ADD). As noted by the United Nations Office on Drugs and Crime (UNODC), Ethiopia is regarded as a popular destination and transit country for illegal drugs, due in part to Ethiopian Airlines' extensive route network from its main hub at Addis Ababa.
Despite the reports of interdictions of drug-smuggling attempts by the PF at airports in Brazil, drug seizures at airports have also been reported in Africa, involving passengers originating in Brazil, indicating that some traffickers may have succeeded in bypassing Brazilian airport security. Significantly, since Nigeria partially lifted an international passenger flight ban in early September 2020, there have been numerous cocaine seizures from passengers originating in Brazil at Abuja (DNAA/ABV) and Lagos (DNMM/LOS) airports.
A number of seizures from passengers have also occurred at airports in Portugal. Portugal's geographical position, as well as its close ties to countries in Latin America, particularly Brazil, make it a popular transit destination for drug traffickers. For example, in early May, Portugal's Tax and Customs Authority (AT) made two seizures of cocaine – totalling more than 11kg – from the luggage of passengers originating in Brazil at Lisbon Airport (LPPT/LIS).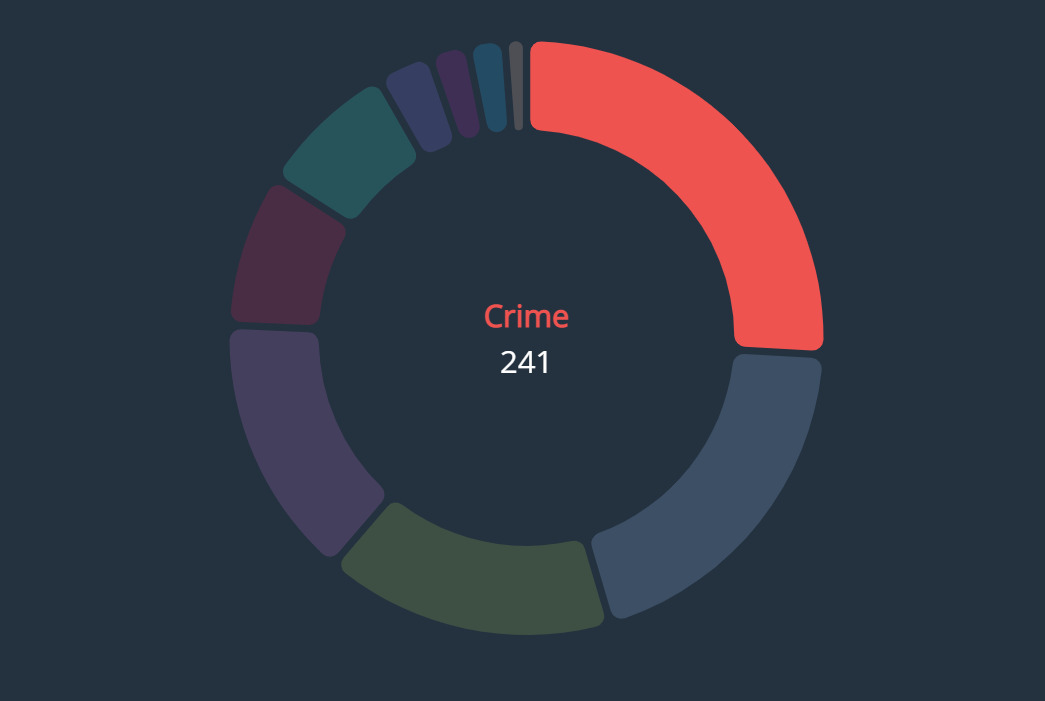 As seen in the Osprey:Explore pie chart above, crime-related incidents, or 'pings', make up the largest portion of aviation-related activity in Brazil. As well as monitoring drug seizures from commercial passenger flights from Brazil, since the start of 2020, Osprey Flight Solutions has issued 11 alerts on drug trafficking via private flights and illegal flights, which are also a major concern in Brazil.
Looking Forward
Osprey Flight Solutions assesses that attempts to smuggle narcotics via passengers on commercial flights from Brazil are likely to increase as countries continue to ease restrictions on travel and passenger traffic rises. Notably, in Nigeria, airport officials are conscious of the trafficking route from Brazil and, as such, have classified Brazil as a "high-risk country" for drug trafficking; travellers originating in Brazil may therefore be subject to additional screening. Should further countries identify a trend in drug seizures from passengers originating in Brazil, they may implement similar measures.
There have also been several police operations targeting drug-trafficking operations at airports in Brazil, which have involved the alleged participation of aviation workers in the illicit activity. The involvement of corrupt aviation workers is of serious concern from an aviation security perspective, particularly given the illicit activity has taken place via airside operations at the affected airports. Individuals involved in this type of activity are typically financially motivated. While this activity has been occurring at airports in Brazil since before the pandemic, the economic impacts of COVID-19 — namely loss of income — may play a role in individuals' decisions to engage in smuggling activity, potentially encouraging more people to engage in this activity than prior to the pandemic.