Background 
On 24th February 2019, there was an attempted hijacking of a Biman Airlines flight from Dhaka's Hazrat Shahjalal International Airport (VGHS/DAC). The flight landed at Shah Amanat International Airport (VGEG/CGP), Chittagong, which was originally a scheduled stop, but by this point the attempted hijack was underway. There, a special forces operation was conducted, killing the perpetrator, who was found to be 'armed' with a toy gun and some innocuous items fashioned into a fake explosive device. Of most concern was the fact that he had been able to get a realistic-looking toy pistol through security at Dhaka Airport. There were clear indicators that a significant aviation security event was a strong possibility.
Data Analysis
During December 2018, two months prior to the hijack event, operational incidents at Dhaka airport increased over 100% from the previous three-month average. During the month prior and month of the hijack event, January-February 2019, the number of operational incidents at Dhaka airport increased an additional 50% from the total from the December 2018 spike, indicating a documented change in the aviation security environment at the installation.
Incident reporting for the month following the hijack event increased 100% from January-February 2019 and 300% from December 2018 indicating authorities were working to implement new security measures and publicly announcing incidents at the airport.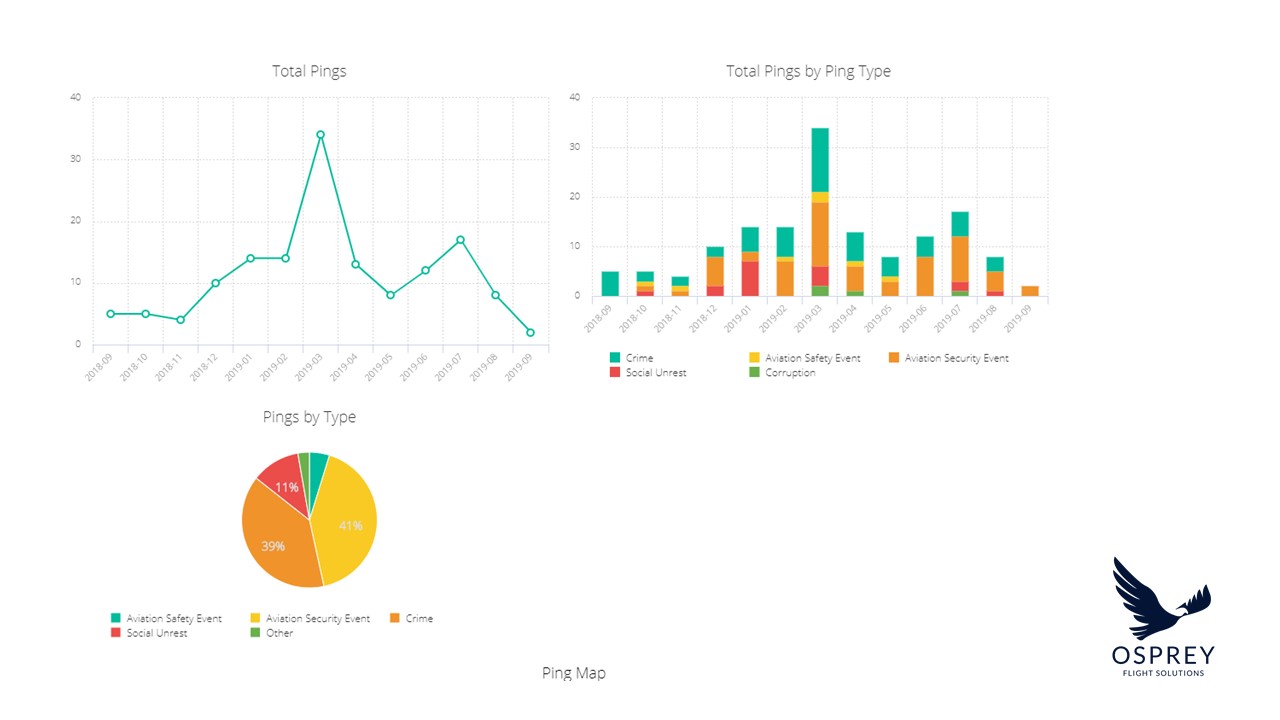 Look forward
The monthly rate of operational incidents at the airport in Dhaka has remained at notably elevated levels as observed in the month post-hijack (March 2019) through August 2019. In addition, Dhaka airport has announced the planned implementation of revised security posture remedies over the past six months. However, should Dhaka fail to implement such measures, either the UK DfT/CAA and possibly the ICAO or other leading national level civil aviation governing entities (i.e. French DGAC) may request the implementation of a more strenuous outside body audit/inspection regime. In addition, leading international, regional and/or national-level civil aviation governing entities may announce publicly Bangladeshi non-compliance with international standards for aviation security, should the operating environment not shift to a favourable position. This could lead to a possible return to bans on direct passenger and/or cargo flights, such as those implemented by Australia, Germany and the UK in 2015-2018 following previous concerns regarding the aviation security environment in the country's airports.
Takeaway
Looking at Dhaka, there was a clear increase in operational incidents, mainly aviation security, crime and social unrest related, in the run up to and immediately prior to a significant security event (in this case the attempted hijacking) that highlighted the operational environment at the airport had changed.