Osprey Flight Solutions has today announced their latest client, Vistara, India's finest full-service carrier, with its hub at Indira Gandhi International Airport. By implementing Osprey's unique data-led risk management system, Vistara will benefit from the highest quality of aviation risk management available in the industry. 
 Through a seamless integration of cutting-edge technology with world-class human analysis, the Osprey system delivers instantaneous access to global analysis, intelligence, information and data on the aviation security environment providing an accurate, objective, and dynamic picture of the threat to people, infrastructure, national borders and airspace. 
 Founded in 2013 and operating from their headquarters in Gurgaon, India, Vistara is a joint venture of Tata Sons Private Limited and Singapore Airlines Limited, connecting destinations across India and abroad with a fleet of 50 aircraft. The common goal of the joint venture was to redefine air travel to provide passengers with a seamless and personalised flying experience that blends Tata's and SIA's service excellence. 
 Vistara's implementation of Ospreys' unique risk management system, which collects data from over 200,000 open sources in over 60 languages, will provide them with a consistent and dynamic picture of the risk for their entire operational network, enabling them to adapt quickly to a changing situation, and, ultimately, strengthen the safety and security of their flight operations. 
Andrew Nicholson, CEO of Osprey Flight Solutions, commented:  
 "Our purpose is to revolutionise the way that operators can manage the risks that they face, and I'm delighted that Vistara has embraced our innovative technology to ensure efficient and effective risk management for their entire operation. It's a pleasure to welcome them to Osprey."
Captain Hamish Maxwell, Senior Vice President – Flight Operations, Vistara, added:  
 "We are very pleased to be the first Indian carrier to have joined hands with Osprey Flight Solutions in our efforts to further strengthen flight safety and security at Vistara. Given their global presence and vast experience, we are confident that they will be able to support us with real time risk assessment as we expand into new markets globally."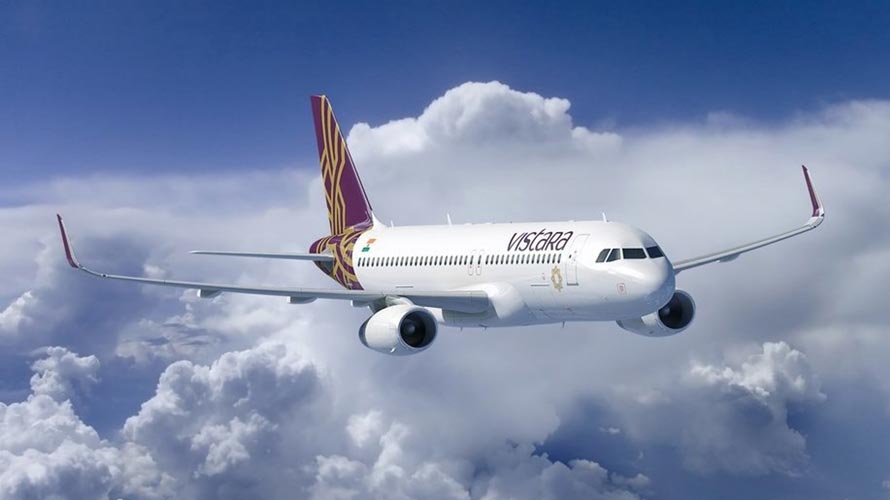 About Vistara (TATA SIA Airlines Limited)
TATA SIA Airlines Limited, known by the brand name Vistara, is a 51:49 joint venture between Tata Sons Private Limited and Singapore  Airlines Limited (SIA). Vistara brings together Tata's and SIA's legendary hospitality and renowned service excellence to offer the finest full-service flying experience in India. Vistara commenced its commercial operations on January 9, 2015, with an aim to set new standards in the aviation industry in India and it today connects destinations across India and abroad. The airline has a fleet of 50 aircraft, including 39 Airbus A320, four Airbus A321neo, five Boeing 737-800NG, and two Boeing 787-9 Dreamliner aircraft, and has flown more than 28 million customers since starting operations. 
About Osprey Flight Solutions
A new age for aviation risk management 
Founded in 2017, Osprey fuses real-time information, technology, and industry leading expertise to deliver the most advanced aviation risk analysis available anywhere. Our revolutionary data-driven approach provides instant situational intelligence to power dynamic decision making. Being able to see, understand and react to threats as they emerge sets a new standard for ensuring the safety and security of passengers, crew, and aircraft. Because risk isn't static in a fast-moving, turbulent world. Click here to find out more.